A little about me, what I think and what I love.

I THINK BUSINESS CARDS ARE IMPORTANT
Why are business cards important? Because relationships matter. "No man is an island" is true both personally but especially professionally. Why should anyone want to work with you over someone equally accomplished? Because they like you better. Why do they like you better? It doesn't matter. Whatever the reason, you've established a relationship and, in doing so, earned his or her loyalty. Loyalty means return customers and new referrals. It's not something to be taken lightly. Much like a marriage, professional relationships take continuous work. Don't take it for granted.
Marriage is preceded by dating, and dating begins by first getting noticed. You are awesome at what you do, you keep up with current trends and on top of that you're a nice person, but Prince Charming is never going to notice you if you don't stand out from all the other would-be princesses out there.
Enter the business card. This 3.5"x2" piece of paper is all Prince Charming has left of you when the clock strikes midnight. Cinderella's glass slipper was a pretty unique calling card and so too must your business card be just as unique and memorable an artifact to help customers find you again.
In a sea of overly-used template-designed business cards, what will make yours stand out? Many cards are printed digitally for its cost-effectiveness. However, if your card is 2 colors or less, consider offset printing. Offset, like letterpress, uses a plate to transfer the ink to the paper. This gives you solid coverage of color versus the dot pattern (poor) digital printing does. You put effort in your appearance. Do the same for your card.
Here's something to consider: Cognition follows a three step sequence - Shape, Color and Form. You're going to remember the shape of an object first, then it's color and finally what it says. Consider rounded corners, a unique cut-out, colored stock versus the traditional white, or a specialty printing process. When a potential client is perusing their box o' cards looking for yours, even if they've forgotten your name, they're going to remember "it's a dark blue card with yellow edges and rounded corners."
Every detail counts. Have your business cards custom designed to your business. Doing so tells current and prospective customers that details matter to you and attention to detail is something they can expect doing business with you.
The bottom line: You card should represent the effort you put towards your business, the unparalleled service it offers, and the attention-to-detail that makes your company the right choice for your customers.
3.
I LOVE ORGANIZING. EVERYTHING.
I THINK LETTERPRESS PRINTING IS EXPENSIVE
Letterpress printing in expensive. I'm not going to tell you it's not. What I can hopefully illustrate is why. Have you heard the
expression,
"It takes a village ..."
? Letterpress isn't pricey because it's trendy, but rather because of the many hands involved. One card or invite requires the work of several skilled artisans.
As the designer, I'm artisan number one. It's my job to get the picture out of your head and put it on paper. From there, I turn that picture into a color-separated file to give to The Printer, artisan two. Color-separated means that within each design there is a layer per color (all blues on one layer, reds on another, etc.) and each layer is labeled with a corresponding PMS color (more on that later). See below.

Once The Printer has the file, it goes through prepress, where it is made ready for The Die Maker. Prepress is sometimes handled on The Designer's end, sometimes on The Printer's end and it's where crop marks are added, the words are flattened or outlined (so they cannot accidentally be changed) and everything, like color-separation, is checked once more.
The Die Maker, artisan three, uses a computer-automated machine to carve the image into piece of copper, now called a die or a plate. Each color requires its own copper plate (read: the majority of your set-up cost).
While The Die Maker is cutting plates, either you or The Designer or The Printer is ordering the paper.
Well-made paper is a thing of beauty, and you don't have to feel bad about it. Many of the major paper manufacturers, artisans four, responsibly source their pulp from farmed trees (not rainforests) and utilize recycled paper.
One even runs their plant on 100% hydropower and gives the extra energy to their local community.
Other paper isn't made from trees at all, but cotton (a very popular choice for letterpress).
The plates are sent back to The Printer, this time to the pressman, artisan five. It's time to set up your stationery! This is done with registration and color mixing.
Registration is the setting up of the plates on the press so that each time your piece is printed, it's printed correctly, from alignment to impression strength. This is especially important when you're printing more than one color.
The Pantone Color Institute, the decider of color trends, created the Pantone Matching System (PMS), a series of books with every color imaginable catalogued and broken down into ingredients, kind of like a cookbook. This allows you to pick your color(s) and the designer and printers to ensure that you get exactly what you want every time.
And now (finally) we print!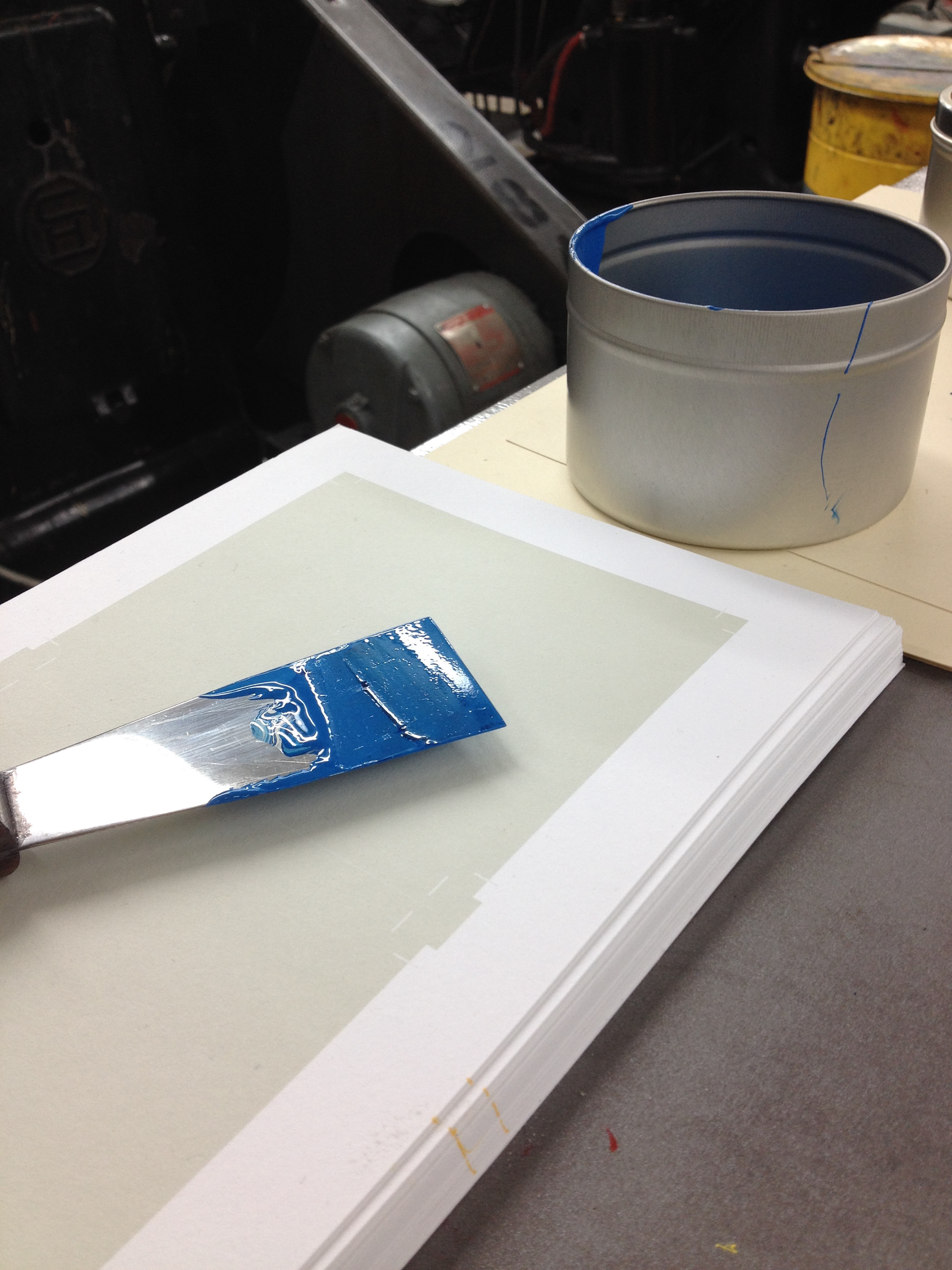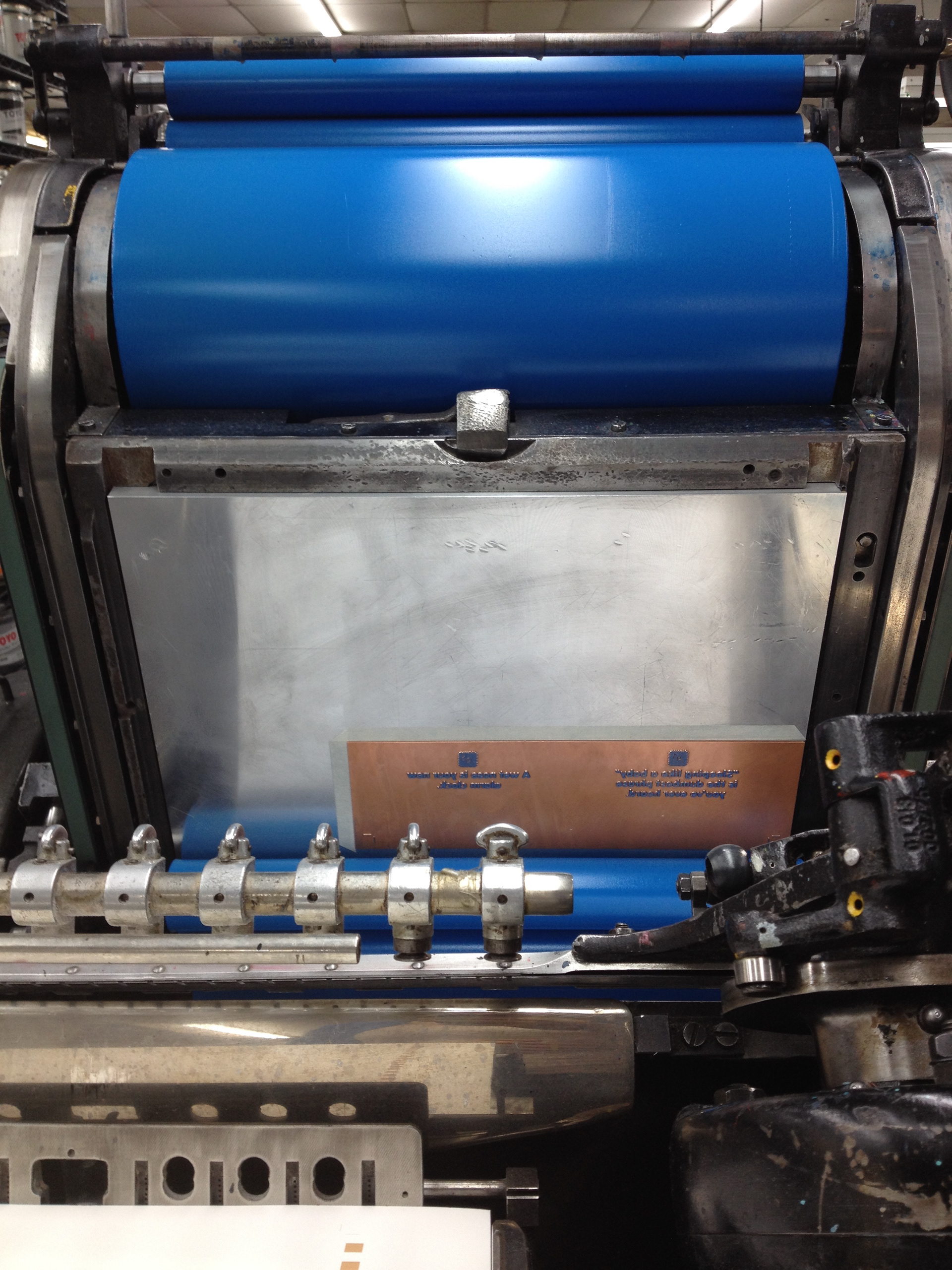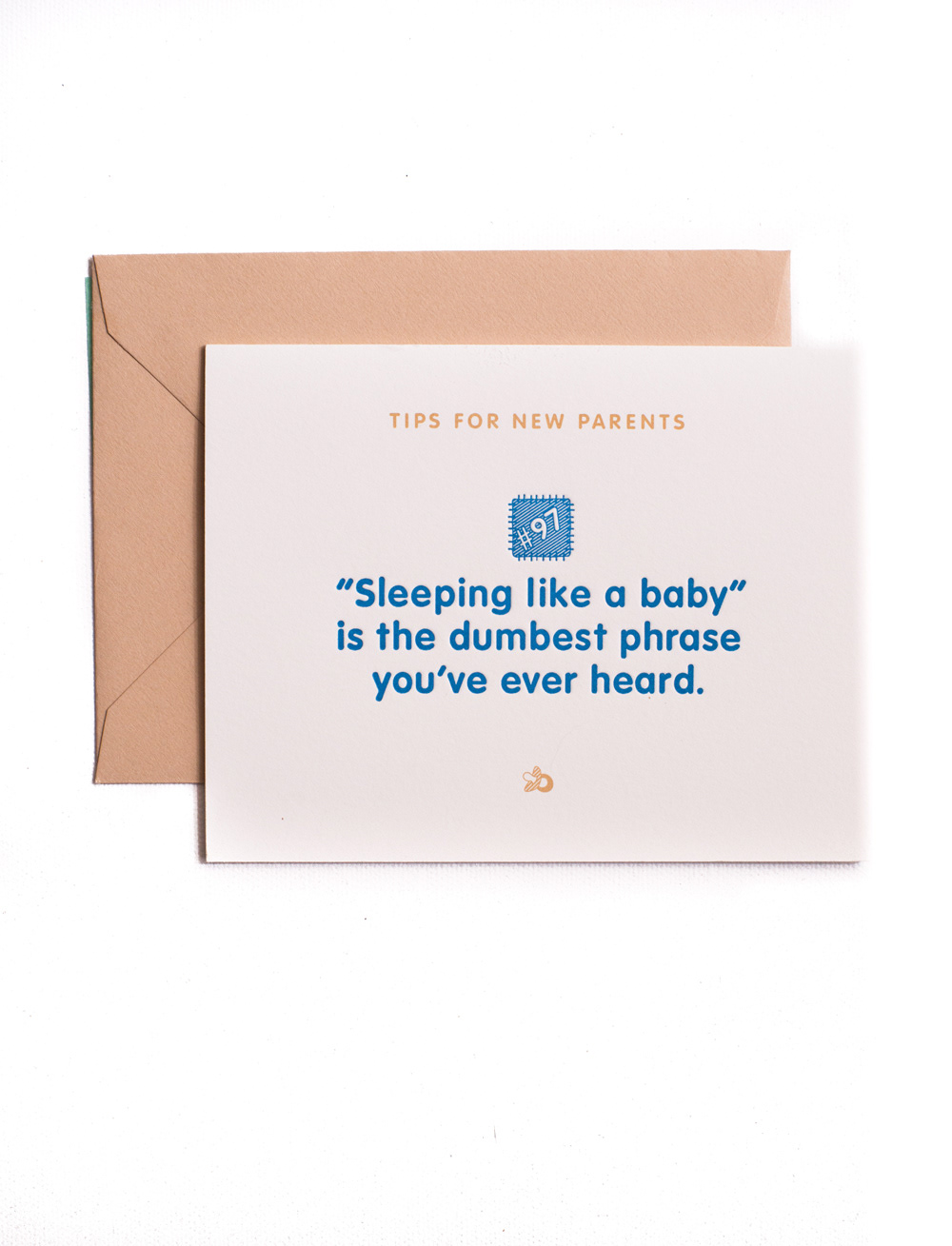 Once your pieces are printed, they are set aside to dry (either for good or between colors; each color needs drying time) and then a sixth artisan handles the fulfillment (cropping, counting and packaging).
This is why letterpress is such a lovely thing to behold. It is result of the labor of many skilled individuals creating a truly unique piece of art just for you.